Honor Your Caregiver
The Gold Standard HIPAA-Compliant Digital Grateful Patient Solution
Honor Your CaregiverSM (HYC) is our flagship product and gold-standard digital grateful patient solution. With HYC, patients can express gratitude for their care teams through stories and donations to help you build a pipeline of supporters, and grow a culture of philanthropy across your organization.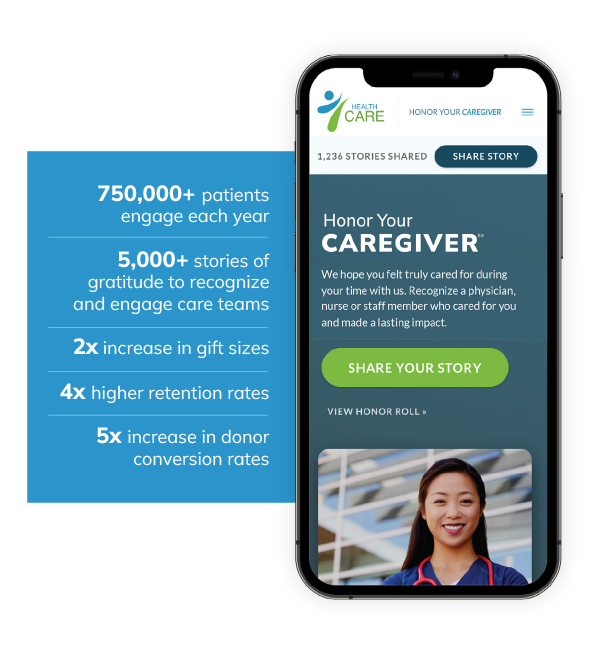 ---
Core Program Elements
Patient Engagement Platform
We deploy our industry-leading HYC web-based application, which includes:
Proven design and UX
Custom branding
Story-sharing form to capture patient stories and contact information
Content pages to feature caregivers
Virtual honor roll
Fully Integrated Technology
We integrate seamlessly with your existing tech infrastructure:
Integration with your EHR and automated data feeds
Integration with your CRM and marketing automation platforms
HIPAA-compliant storage of your non-donor constituents
Story database searchable by service line, location or provider
Clinician Engagement
We harness the power of caregivers who can be powerful sources of referrals for fundraising:
Guidelines and training for caregivers
Formalized recognition programs
Predictive Data Models
We use sophisticated data modeling to identify your top prospects:
Story sharers
Annual giving
Planned giving
Major giving
Identify Your Highest Value Prospects with DHS Enhance Data Models
Our machine learning algorithms are proven to identify prospects for annual giving, major giving, planned giving and more. We develop predictive models using our proprietary National Healthcare Donor Database along with the unique characteristics of your patient population — so you get more customized, accurate and actionable models.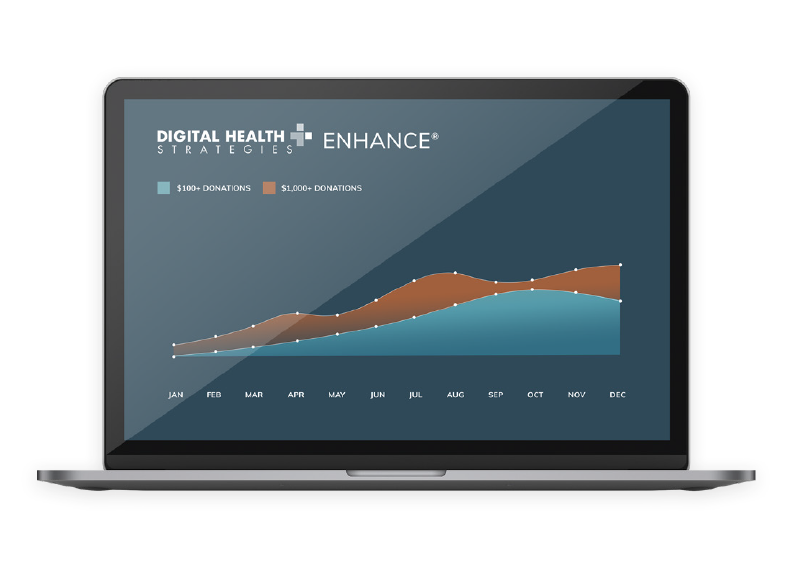 Results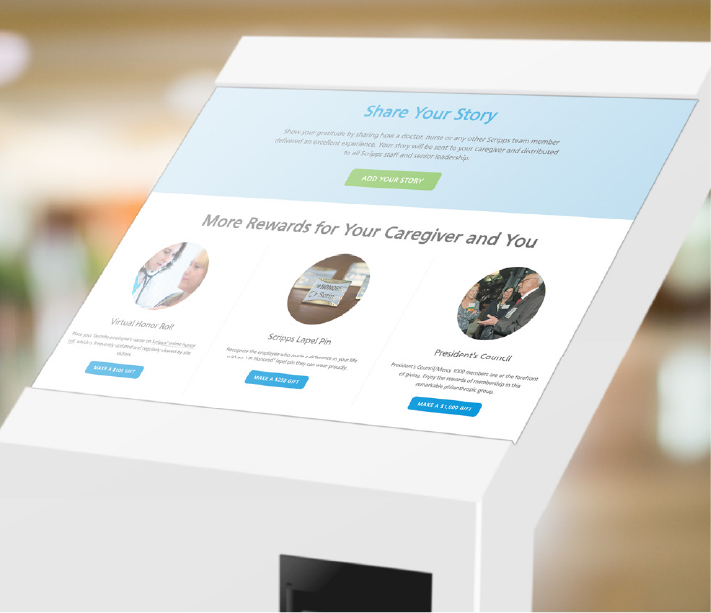 Scaled HYC from eight foundations to 50+ hospitals in two years
57% of all new donors engaged with HYC
20% increase in average gift size
5x increase in donor conversion rate
577% ROI over five years
50% of online gifts from new donors
Two first time donors acquired through HYC converted to $1M+ donors in less than 3 months.

Interested in learning more?